WHAT?
"V6A" is an Impact-driven feature documentary that calls for interaction and community engagement.
The Community Engagement Package is exactly what completes the cinematic experience with activities that inspire and educate community through screenings, Q&As, Keynote Presentations & Workshops.
WHY?
Drowning in information & starving for knowledge
In a world that's layered with new technologies that keep us distant, it has become a priority to slow down, look at each other in the eyes, and genuinely INTERACT.
This is what the Community Engagement Package is designed for: an emotional experience that combines storytelling and interaction to create healthy meaningful conversations.
HOW?
The package includes a multitude of activities that can be modelled in accordance to the needs and involvement of the community.
There are 4 main activities that shape the full package:
Reach out to take V6A to your community!
RUGGERO ROMANO
Producer/Director/Speaker
Native to the European province of Piedmont in Italy, Ruggero Romano is a documentary filmmaker based in Vancouver, where he hosts his film talk show/podcast on COOP Radio "Room Tone The Radio Show". After moving to Vancouver in the pursuit of his dreams, Ruggero graduated from Vancouver Film School and dedicated himself to authentic stories that embrace the beauty of the human spirit. It's after a multitude of documentaries with the Indigenous community in British Columbia, that Ruggero decided to raise the unheard voices of Downtown Eastside Vancouver and release his debut feature documentary "V6A", with the purpose to inspire locals to think differently about the community that colours one of the most controversial postal codes in North America. Having committed to live in Canada, Ruggero is now living his dream: empower under represented communities with authentic, bold, impact-driven storytelling.
If you ever spot Ruggero, he will likely be waving his arms every which way speaking randomized Italian phrases, quite loudly as well. He likes to be ever so provocative, a word in conversation with him is not only hammered home, but nailed to the front door in great enthusiasm and frivolity. A keen traveler of both the world and the mind who owns an unwavering demeanor. He simply loves Life!
biography by Villiam Chahal
"From Italy to Hastings Street, with love"
A "love letter" to the Downtown eastside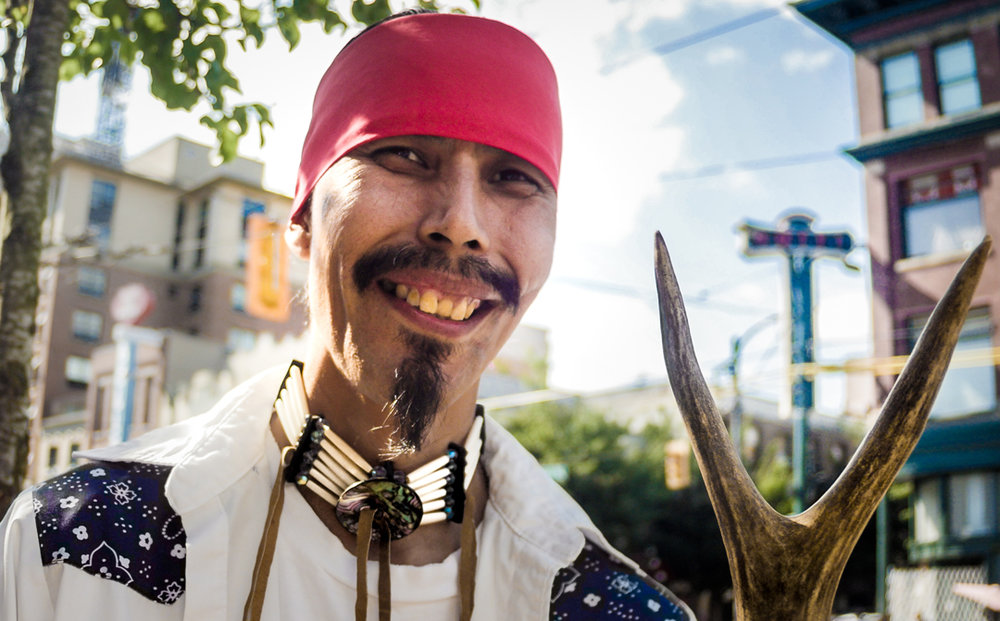 'V6A' amplifies the poetry in vilified postal code