Italian filmmaker Ruggero Romano has called Vancouver home since 2016 and witnessing the struggle of homelessness, poverty and addiction in his adopted city, was moved to make a film about the inhabitants of postal code V6A: the area commonly known as the Downtown Eastside. Designed to challenge expectations and dissolve the stigma projected onto homelessness, addiction and mental health, V6A is also an unexpected celebration of the resilience and beauty of the human spirit.
In the search for truth and authenticity, the film explores human nature in its fight against the toughest, often man-made odds by questioning the definition of "Home".
COMMUNITY ENGAGEMENT PACKAGE
V6A to educate and inspire your community!
Take V6A to your organization, educational institution or library through our Screening Kit Package!
"From Italy to Hastings Street, with love"
THE PROVINCE & THE VANCOUVER SUN
"A love letter to the Downtown Eastside"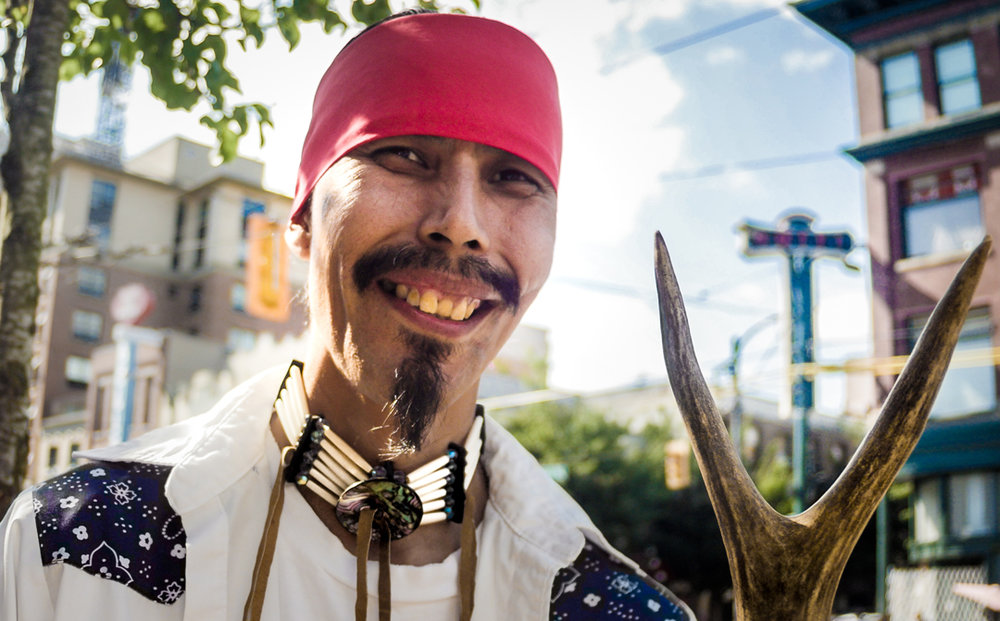 "V6A amplifies the poetry in vilified postal code"
RUGGERO ROMANO
Producer/Director
Native to the European province of Piedmont in Italy, Ruggero Romano is a documentary filmmaker, public speaker and radio show host based in Vancouver, where he hosts his film talk show/podcast "Room Tone The Radio Show" on COOP Radio 100.5FM. After moving to Vancouver in 2016, Ruggero graduated from Vancouver Film School and dedicated himself to authentic stories that embrace the beauty of the human spirit. It's after a multitude of documentaries with the Indigenous communities in British Columbia, that Ruggero decided to amplify the voices of controversial Downtown Eastside Vancouver and release his debut feature documentary "V6A", with the purpose to inspire locals and dissolve the stigma projected onto homelessness, addiction and mental health. At the moment, Ruggero is leading the Non-Profit Organization "Movies Move Us", devoted to film-driven social advocacy and community advancement in Canada.

If you ever spot Ruggero, he will likely be waving his arms every which way speaking randomized Italian phrases. Quite loudly as well. He likes to be ever so provocative, a word in conversation with him is not only hammered home, but nailed to the front door in great enthusiasm and frivolity. A keen traveler of both the world and the mind who owns an unwavering demeanor. He simply loves Life!
Rainbow John
As a philosopher, poet and activist, John has dedicated most of his life on "speaking the Truth", taking the lead on a multitude of events that stand for a world clean of all lies.
Wendy Gaspard
It's after making the bravest choice that Wendy dedicated her life to the love for music and its healing nature. Known because of her incredible musical talent, she continuously inspires artists and musicians in the area by expressing her sharpest feelings with honesty and charm.

Jason Timmins
Love is at the core of Jason's art. His music and motivation are driven by the memory of his mother, who taught him the "true and honest love" that our world many times lacks.
Mike Richter
Mike stepped into the unknown when leaving his weapons electronics engineer job to road-trip Canada and challenge his Trust towards life and the universe. As of now, Mike leads the Singalong Choir at the Carnegie Community Centre, where singers reunite for evenings of music, fun and laughter.