TRIBE-ALL
A substantial audio-visual experience that marries unity and diversity through art, fashion and culture
WHAT?
Tribe-All is an innovative and meaningful audio-visual experience with the goal of portraying and unifying aboriginal cultures across the globe.
This is a collection of symbols tinted by a multitude of aboriginal clothing styles and outfits. This project is an extraordinary opportunity to shine light on the Fashion Show taking place in March, creating momentum around the content and thematic of the event.
WHY?
Our team of forward thinking artists leads by creating a short fashion film that encapsulates and celebrates the roots of human history through the portrayal of accurate tribal aesthetic value.
The objective of this project is to shine light on the worldwide aboriginal cultures that unite us all far back in history and deep within the self.
HOW?
The film will be shot at the Lynn Valley BC Mills with the creative direction of experienced fashion photographer/designer Tyrone Bruce. Mengaliro Media will take care of the logistics and technical aspects of the 1 day shoot, by pulling together a team of professionals from the Vancouver film industry that will handle transportation, equipment, talent management, and further production needs.
VISUAL STATEMENT
A soft and diffused morning light caresses 2 models, as they gather on the riverside. The grey and white tones of the rocks, bounces the light in the atmosphere. A curtain of fog surrounds them, diffusing the light and creating a precious sense of mystery. Close ups of textures, hands, eyes and parts of human body intertwined with leaves and water in slow-motion. A tribe rises from the forest to reach an abandoned dam. A natural bright light creates patterns that emphasise the tribal costumes, as a harsh backlight highlights the models. As we get lost into the green and brown tones of the deep forest, the light splashes through the leaves revealing the rest of the tribe, that cautiously move forward through the bushes. They seem to be following a call, a message or call. From a wide master shot of the British Columbia natural landscape we finally see all the members from the different tribes unifying under one call: they give birth to a tribe that doesn't share race, religion or sexual identity, but their relationship with nature.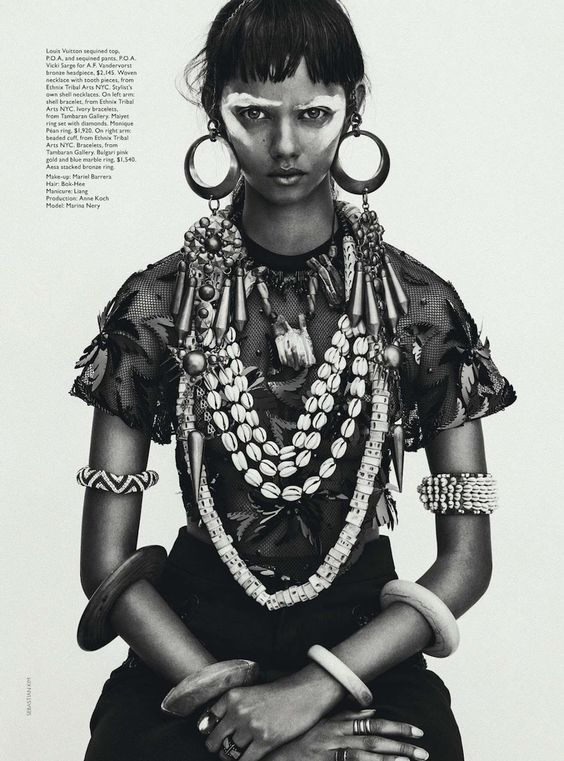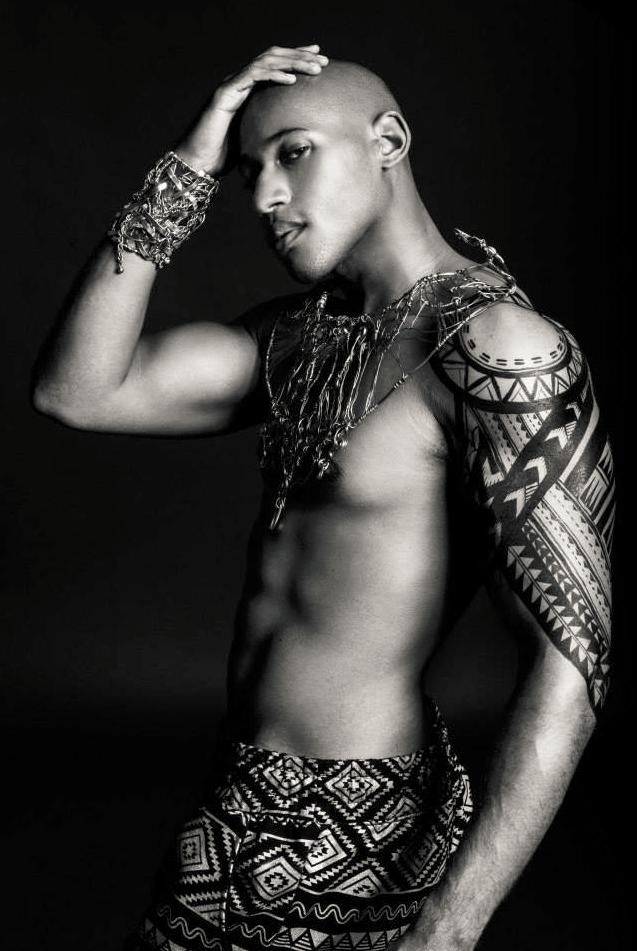 Below are the background color palettes, that will be contrasted by Tyrone Bruce's designs.
TYRONE BRUCE
Senior Creative Director
An experienced Creative Director / Sr. Visual Designer with over 30 years of acclaimed design and art direction. Strong conceptual thinker, outstanding visual and strategically focused artist and designer, with proven leadership abilities. Hands- on leader in creative conception and strategic development. Extensive understanding of marketing and brand objectives, consumer needs, and the value of effective communications. In the execution of the persona in which I am enlisted to perform in the direction of any creative project my goals are to first inspire, motivate, then lead the creative team in concept development starting with the project's identity, social media and marketing. And then to lead the project from concept through its development journey to completion. I have just one mantra which I employ; Good better best; never let it rest until the good is better and the better best! This I accomplish with passion, precision, propriety, personification, professionalism, punctuality, and of course pride. I believe the project is truly the people in the team and it's my honor to light the creative flame that gives them the fire to succeed.
Love who you are! Live what you wish! Dream the impossible!
CAL CHAN
Creative Director
Cal Chan was born in Hong Kong and raised in Toronto. He first pursued a career in animation. Driven by story, movement, character and purpose, which slowly transitioned into a career in fashion as a personal consultant. From digital experiences to life testimonials, enveloped by the client's life and personality and harmonized with a personalized style with functionality that is fit for the individual.
CHRISTOPHER KRAMAR-HENDRICKSON
Stylist/Designer
Christopher Kramar-Hendrickson was born and raised in Montreal and moved to Vancouver four years ago with her family. She's always been enthralled by fashion and everything in it! Clothing, shoes, hats. You name it, she loved it. But what connected all of those elements together was the process. How it one thing came from the mind, the from pen to paper, and paper to reality. Like making a childs wildest dreams come to life! That's what really made her fall in love with it all. Living in montreal, there was no shortage of art. And this really influences her clothing. When making clothing, she makes sure they are beautifully structured pieces, and pays attention to the technical and functional aspects of a garment. All the while, being simultaneously creative and artistic with her designs. There is a fine line to walk while trying to keep a balance between fashion and functional. People think, to be original the designs have to be stupid. Like a garment with no functioning sleeves or arm holes. But what Christopher wants to accomplish, is for her customers to be in awe of the artistry of her garments, while being comfortable actually wearing the pieces. And in doing so, appreciating the craftsmanship.
ZANDER
Stylist/Designer
Zander is a Canadian based, unisex, Avant Garde designer. He is interested in the coalescence of art, clothing and where the processes collide. His design and art approach remain grounded in utility and focused on a study of his materials. This promotes the ethos and beauty of the processes themselves – regardless of the materialization of a finished object. He has transformed his abstract painting style into painted vintage and hand-altered jackets. The culmination: unique one-of-a-kind artifacts; each bestowed a new life and a thicker skin.
RUGGERO ROMANO
Producer
Ruggero Romano, native to the European province of Italy, is an enthusiastic storyteller who delves deeply into the art of cinema with vibran interest and effervescent passion, constantly living in the grasp of curiosity. He dedicates himself to authentic stories that embrace the patterns of Humanity, and vies eagerly to encapsulate all its beauties in his documentary films. If you ever spot him, he will likely be waving his arms every which way speaking randomized Italian phrases, quite loudly as well. He likes to be ever so provocative, a word in conversation with him is not only hammered home, but nailed to the front door in great enthusiasm and frivolity. A keen traveler of both the world and the mind who owns an unwavering demeanor. He simply loves Life!
biography by Villiam Chahal
AZAEL FLORES
Cinematographer - Lighting
Azael Flores was born and raised in Mexico City. With the support and inspiration of his father who studied at Harvard University, Azael studied Psychology in one of the most prestigious Universities in Mexico. In the mean time Azael decided to study Art History while Mexico was experiencing one of the most economically unstable times, characterised by strikes, corruption, violation of human rights and murders. That's when Azael decided to capture those moments with his first 35mm film camera given by his grandmother as a birthday present. Azael began his journey around Mexico to capture those critical moments, while learning clay sculpture and textiles like woodworking. With all his knowledge, he decided to travel to the rural areas and share his artistic techniques to the underprivileged communities. He began teaching artistic expression and spanish as a second language with the intention to inspire the generations to come. Azael learned and explored the art of Film Photography through a multitude of people while travelling around Mexico. That's when Azael fell in love with film, feeling the power and magic of the frame that he is familiar with in photography. Two years later Azael moved to Canada to study Film Production at Vancouver Film School, where he specialised in Cinematography. Azael is now based in Vancouver, where he seeks the expression of melancholy through fashion photography/videography.
CARLOS GARCIA
Cinematographer - Camera
Carlos Garcia is a Vancouver based Cinematographer. He is devoted to the craft of filmmaking, and dedicated to shape the light within a range of projects: documentaries, short films, music videos and commercials. Originally from Mexico, Carlos has a sensitive perspective and broad knowledge that allows him to be truthful and passionate about the story. His goal is to keep developing a visual style while sharing powerful images that will inspire and move others.
You can find Carlos' reel here: https://vimeo.com/216575843
THE ROAD TO THE BEST LOOK FORWARD
We believe this film is the best way to create momentum and capture the values of the event taking place in March. Functioning as a powerful marketing tool, this substantial audio-visual experience has the potential to spread the word, intrigue and open the main ceremony at the fashion event. This is the most efficient way to lead up to the event, raise the production quality of the show, and leave a memory of what made the Best Look Forward so special.